At Holmsland – which is located between Ringkøbing and the North Sea – several ancient settlements have been registered.
Bollerup
Bøndergårde
Esbogårde
Gammelsogn
Harbogårde*
Ledgårde
Mogensgårde
Strandgård
* Harbogaarde is the name of one of the original settlements at Holmsland. The Harbogaarde was located at the road leading from Ringkøbing to Søndervig. 
Today, we use the name Harbogaarde to describe both our farmhouse and the associated apartments.
The farm was for 5 generations owned by the family Bjerg.
In 2020 we – Simone and Markus – emigrated from Germany to Denmark and thereby got the possibility to buy this this family-owned farmhouse. We are now the first generation and hope that we will be able to carry on for just as many generations to come.
Harbogaarde is an old thatched farmhouse with four wings around a paved courtyard.
Ouer guests – both small and grown-ups – can enjoy the big garden with flowers, own playground with swing, sandbox and trampoline.
In the big barn there are also playing-possibilities by rainy weather.
Four-legged guests are also welcome
As we again have different animals on the farm – hens, rabbits and horses – our guests are welcome to help us taking care of them – of course in agreement with us.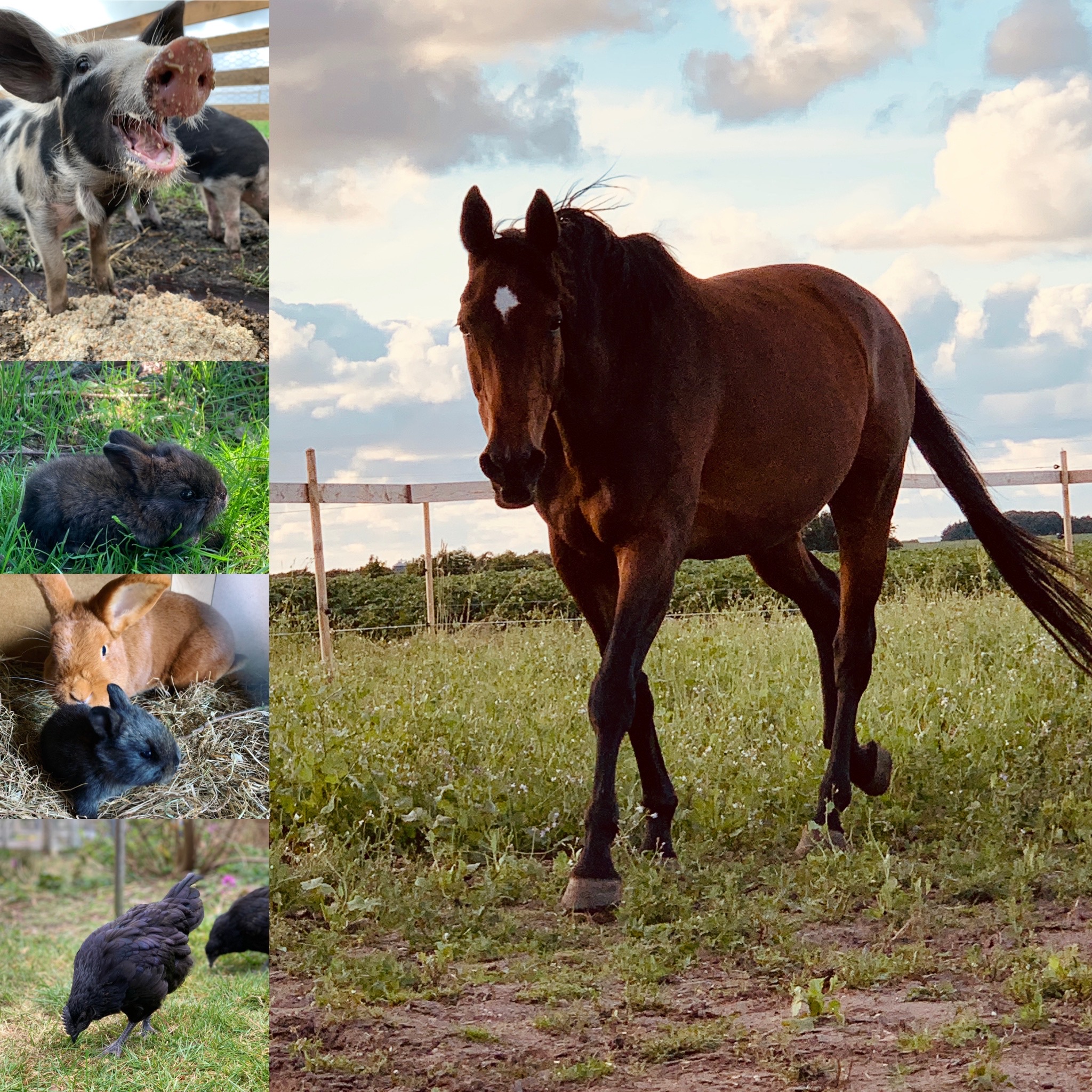 Below you can see pictures of the farmhouse with surroundings.